THE CONCEPT
WONDERFUL
LOCATION

Tucked away in the heart of the historic Casco Viejo, a UNESCO world heritage site, La Isabela is within easy strolling distance of art galleries, museums, 17th churches and the Presidential Palace. Some of the finest dining, the best jazz clubs and the liveliest bars in the city are all within a few short blocks. La Isabela is also a mere 25 minutes from the international airport and 10 minutes from Panama's business center.

SPACIOUS
LIVING

Unique in Panama, La Isabela combines the largest suites in the city with the services of a luxury boutique hotel. Our two bedroom suites are 120 sqm (1200 sq. ft.) and include two en-suite bathrooms, a large living room and full kitchen. Our one bedroom suites are 70 to 100 sqm (700 to 1000 sq. ft.) and offer with one bathroom, a living room and full kitchen. All suites open on to large balconies. For views, outdoor dining or simple relaxation, our 2 bedroom suites have access to a large internal courtyard (complete with outdoor Balinese showers) or to a rooftop terrace. (1-bedroom suites).

ELEGANT
DESIGN

A leading restoration architect, Francisco Montanes, and a cutting edge Spanish design group, Bersale, S.A., worked together for almost two years to restore La Isabela to its former elegance. Their vision was to adhere to UNESCO's World Heritage Site Guidelines and maintain the 19th century elements of La Isabela's colonial architecture while incorporating touches of cutting edge design. To complement their efforts, selected pieces of Panamanian art are exhibited throughout the hotel. The philosophy was simple: To create an unique historical harmony with an integration of styles, materials, and perspectives ranging from the 19th to the 21st century.
THE LEGEND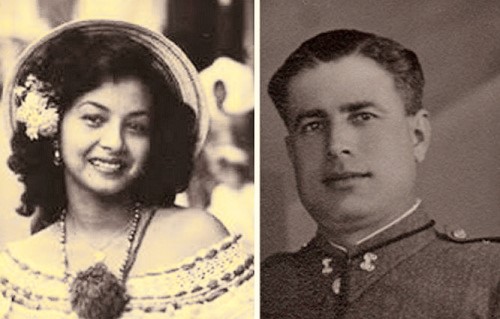 To facilitate the flow of gold from the Pacific to Spain, the Spanish conquistadores founded the town of Panama in 1519. After the original town was ransacked by the notorious pirate Henry Moore in 1617, the Spanish relocated to the more easily defended peninsula and founded Casco Viejo. The historical record is unclear, but La Isabela was built in approximately 1857. A mix of history and legend, the name of La Isabela relates to a tragic love story dating to the early 1900s. A young American captain stationed at the nearby Panama Canal met the youngest of three daughters, a beautiful, independent minded girl named Isabela, who was living in her then gracious family home. They fell in love, but the father refused to allow the wedding. The captain left Panama, vowing to make his fortune and to return for Isabela's hand. Having succeeded, he came back several years later for his Isabela, but found the home empty. He discovered that tragically, Isabela and her family had succumbed to disease. The distraught captain bought the building and lived there until his death. In the style of the time, he gave the home a name, La Isabela.
THE ADVENTURE
FROM THE LAND

Just an hour away from La Isabela Suites Panama rainforest offers you more nature in a day than Brazil's Amazon. We have 14 natural parks; 16 Wildlife & Reserve areas; and almost 1,000 species of birds, 220 mammals and 354 reptiles and amphibians. Panama is also the land of the "7 live Indian cultures", proud and very much autonomous, from Darien jungle and the Highlands of West Panama, to the Caribbean Archipelagos. And of course, we have the Panama Canal, and some of the most vibrant night life in Central America. So, what are you waiting for?





FROM THE CITY

Its buildings portray it as a modern city, but it is also a historic city. In fact, it holds two other cities, both declared World Heritage Sites by UNESCO. The oldest one is Panama Viejo, it is an archaeological site that preserves the ruins of the first city, founded in 1519 and destroyed by pirates. The other one is Casco Antiguo, a walled colonial city full of color, history and flavor. Walk around the streets of Casco Antiguo, you will find a great offer of museums and the best nightlife, with rooftops and restaurants.





FROM THE SEA

Panama is an indigenous word that means "Abundance of fish". Need more to add it to your bucket list? This is the only place in the world where you can visit 2 oceans almost at the same time: The Atlantic through the warm tropical waters of the Caribbean Sea, and the Pacific with its cooler, shark and dolphin filed waters. Still not convinced? We also have hundreds of islands often with unrivaled access to secluded beaches. Time to think white sand, turquoise waters and fresh coconut…